Specimens of the Globe by Gyung Jin Shin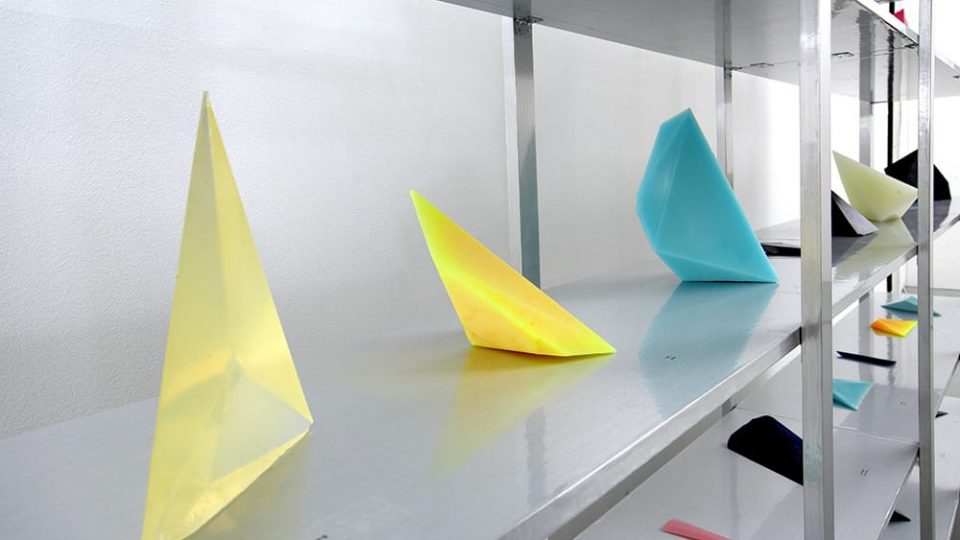 Specimens of the Globe, 3D printed sculptures and digital prints, 2018
Specimens of the Globe is a research-based, interdisciplinary art project that converts statistical data collected from the Internet into three-dimensional sculptural objects through a generative procedure and digital fabrication. This  project aims to redefine the concept of "sculpture" under the influence of the post-internet situation and to question the societal role of art in response to the Anthropocene.
Referring to a traditional casting method, Shin has redesigned a replica-making generative system that creates constant differences out of the same original cause or source. She collects the statistical data about the current global issues, including war, violence, poverty, terrorism, famine, human rights and the environment, from the Internet; comes up with the lists of cities; and connects each cities on the surface of the virtual globe in order to build three dimensional figures. The outcomes of the system generated from the original are crystal-like abstract pieces in various geometrical shapes and colors. The whole process is neither fully code-base nor man-made. To the extent that the source of input data is renewed every year, there can be infinite number of versions in principle.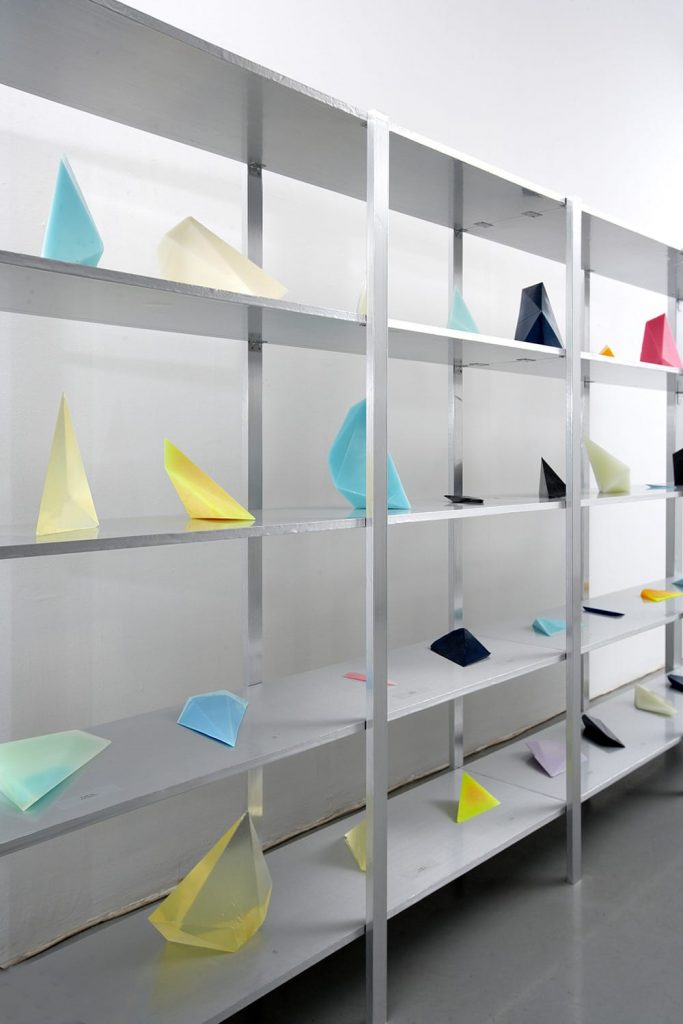 Gyung Jin Shin is an artist, researcher, and PhD candidate of the School of Creative Media in City University of Hong Kong. She received an MFA from Columbia University in 2010 and a BFA from Seoul National University. As a researcher, her research interest includes critical theory, art, aesthetics and politics, post-media discourse, post-internet art, and media archaeology. Her work has been exhibited in the US, Europe, and Asia at venues including the Fisher Landau Center for Arts, New York; Doosan Gallery, New York; Wallach Gallery, New York; Chelsea Art Museum, New York; A.I.R Gallery, New York; Night Gallery, Los Angeles; VIDEOFORMES, France; International streaming festival, Netherlands/Italy; JCCAC, Hong Kong; Ilmin Museum of Art, Seoul and Seoul Museum of Arts, Seoul. She lives and works in Hong Kong and Seoul.