Post-Industrial Landscapes 5.0: Urban Scan by Kyle Chung and Tobias Klein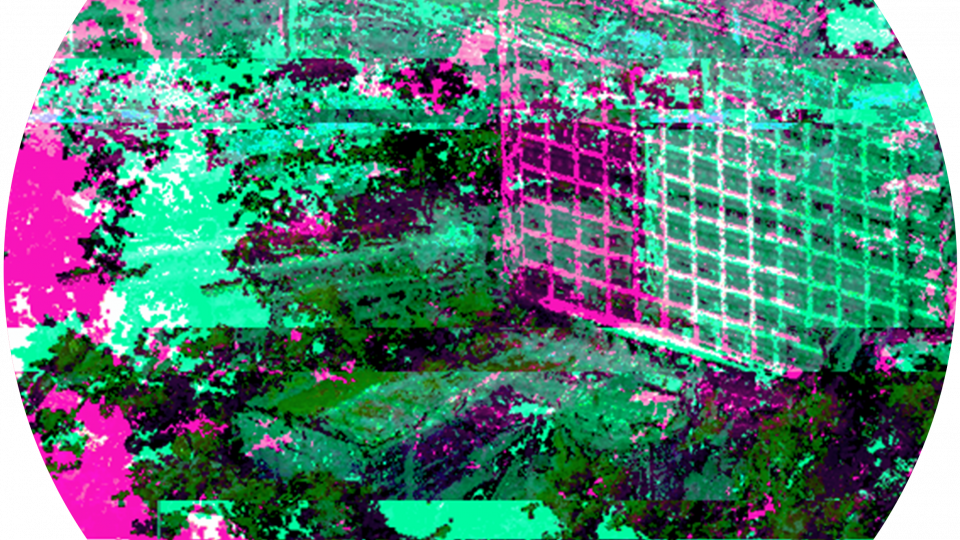 Post-Industrial Landscapes 5.0: Urban Scan, Video documentation, 2018
Post-Industrial Landscapes 5.0: Urban Scan explores the surrounding ubiquitous Post-Industrial Landscapes 5.0: Urban Scan is a media art exhibition that explores the surrounding ubiquitous urban realm and its potential for new architectural and narrative grounds.
Presented by the Architectural Association Visiting School Hong Kong, CityU School of Creative Media and CityU Centre for Applied Computing and Interactive Media, this exhibition showcases the 3D scanned works by 28 students on the notion of Hong Kong's cultural landscape re-imagined, re-assembled and re-interpreted. A collaged city is constructed with unique urban components, ranging from Tai Kwun – the newly open heritage-revitalised cultural institution, to the overcrowded cemeteries along the hillsides and the bustling streets of Sham Shui Po. The intricacy of this exhibition is foregrounded by the multitude of urban scenography and the breakthrough of inherent boundaries, signifying Hong Kong in urbanism terms as an exception, not a model – never been able to be adapted by another planned city.
The works featured in the exhibition include VR, video documentation and digital print.
Henry Kurniawan, Diana Ong Sze Mei, Tan Sze Ming and Albertus Magnus Yudhistira, B.C. –  A.D. – A.I., VR installation, 2018
Rayyan Roslan, Cassandra Seow, Teo Jia Jin and Yip Jian En, LIR:RIL:IL;IR (Living in Reality:Reality in Living: Illusive Living, Inverse Reality), VR installation, 2018
Joey Cheung, Winki Ip, Cassandra Tom and Calvin Wong, 10:30, VR installation, 2018
Hui Sze Chun, Xuelin He, Yuqian Shen and Shengran Zheng, Phantom, Inkjet print on paper, 2018
Co-Directors:
Tobias Klein, Assistant Professor, SCM, CityU
Kyle Chung, PhD Candidate, SCM, CityU
Artistic and Technical Consultants:
Leoson Cheong, Research Associate, ACIM, CityU
Hui Sze Chun Kelvin, Research Associate, SCM, CityU
Alexey Marfin, Artist, Film Maker & Director
Peter Nelson, Artist & Researcher
Special thanks to Osage Gallery, Tai Kwun – Centre for Heritage and Arts, Blindspot Gallery, Edouard Malingue Gallery, Towngas, Tung Wah Group of Hospitals and Man Mo Temple
Tobias Klein works in the fields of Architecture, Art, Design and Interactive Media Installation. His work generates a syncretism of contemporary CAD/CAM technologies with site and culturally specific design narratives, intuitive non-linear design processes, and historical cultural references. Before joining City University Hong Kong in the role as interdisciplinary Assistant Professor in the School of Creative Media and the Architectural department, he was employed at the Architectural Association (2008-2014) and the Royal College of Art, (2007-2010), teaching students at the postgraduate level. The resulting works of his studio are exhibited internationally with examples being in the collection of the Antwerp Fashion Museum, the London Science Museum, the V&A, the Bellevue Arts Museum, Museum of Moscow and Vancouver.
Kyle Chung is a Hong Kong based curator whose recent exhibitions explore the dynamics between technologies, materiality and human agency. Chung is House Curator at Videotage, Hong Kong; Senior Research Associate in the Centre for Applied Computing and Interactive Media, City University of Hong Kong. Chung was appointed as Co-Chair of Art Gallery at SIGGRAPH Asia 2018 in Tokyo, Japan; Jury of CynetArt International Festival in Dresden, Germany in 2016. Selected exhibitions include #YOU #ME #ourSELFIES at Hong Kong Visual Arts Centre (2018); One World Exposition 2.1: #like4like at chi K11 art space, Hong Kong (2017); To Outland at SMAC, Berlin, Germany (2016); Conjunctions and Disjunctions: Juried Exhibition of International Symposium on Electronic Art 2016, Hong Kong; Bright Shadow at The Morgue, London, UK (2015).