Glimpse of Future Past by Lukasz Mirocha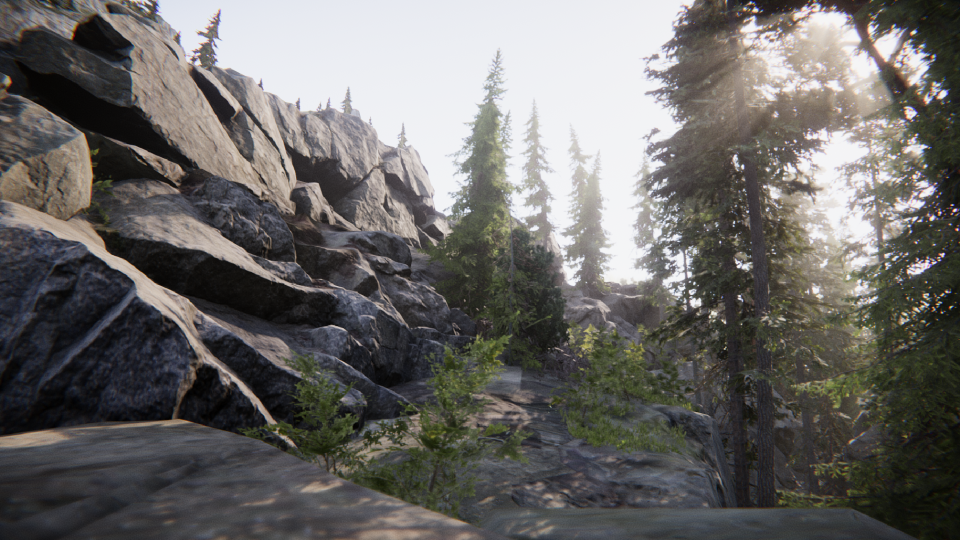 Glimpse of Future Past, Real-time simulation, 2018
Thanks to real-time content production software (e.g. game engines) the language of film (sequencing, framing, lens-based image aesthetics) has been effectively softwarized and can be reproduced in a virtual environment. However, despite the alleged superiority and omnipotence of the algorithmic agent, the computational machine can only conceive an "approximated" and "simplified" cinematic experience, which differs from works of art manually produced with lens-based cinematic techniques by artists and filmmakers.
Glimpse of Future Past is a simulation that explores the affordances and limitations of cinematic CGI content generation in real-time by displaying two types of cinematic experiences constructed with the same building blocks – one created by human agents (artists), and the other conceived by an algorithmic agent. The cinematic experience is set in a 3D environment, which is populated with highly photorealistic elements of a wild forest. In both cases the forest is explored through a continuous camera shot. However, in the cinematic experience produced by the algorithmic agent, the camera behavior is randomly modified in real-time, based on the algorithm's decision. As a user continues her exploration of the environment, some elements are dynamically transformed or removed. Collisions with certain elements of the forest are causing the camera shot to switch to another one. Ultimately, there is very little chance that a particular cinematic exploratory journey can be ever constructed, and thus, seen again. Simultaneously, the other screen is showing an animated cinematic exploration of a carefully crafted forest, designed by artists at Unity Technologies.
The theoretical rationale behind this real-time simulation is to explore the notions of media remediation, hybridity and randomness in the context of contemporary media. Today's media are spanned between the need to adhere to cultural legacy (non-digital art and media) and between the new creative possibilities that come with algorithmic visual data processing in real-time.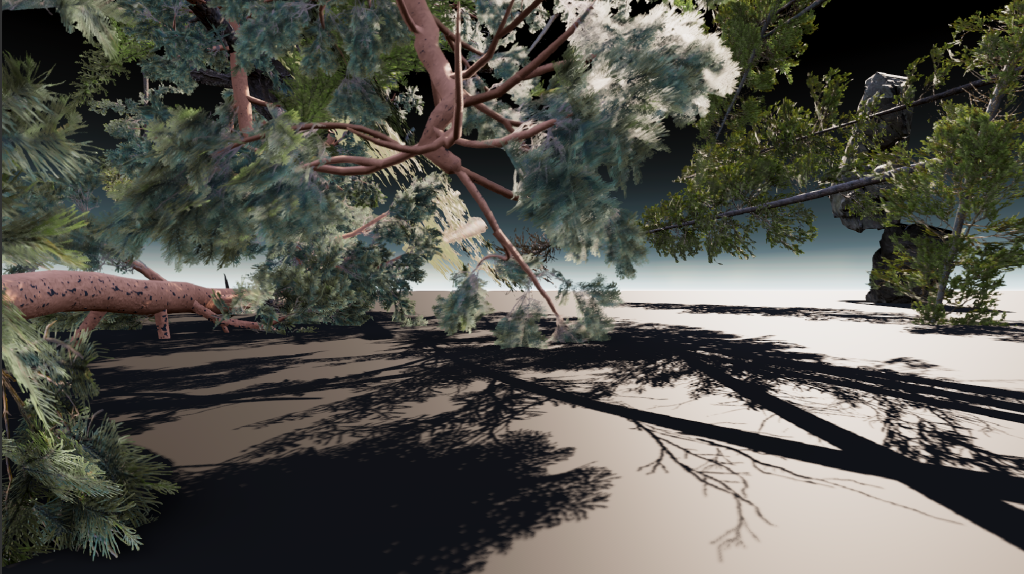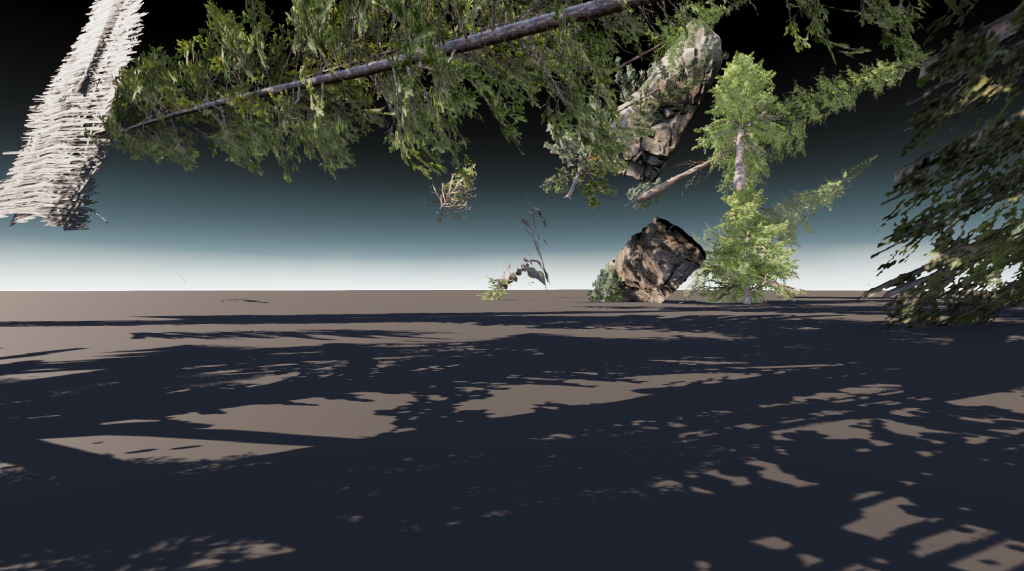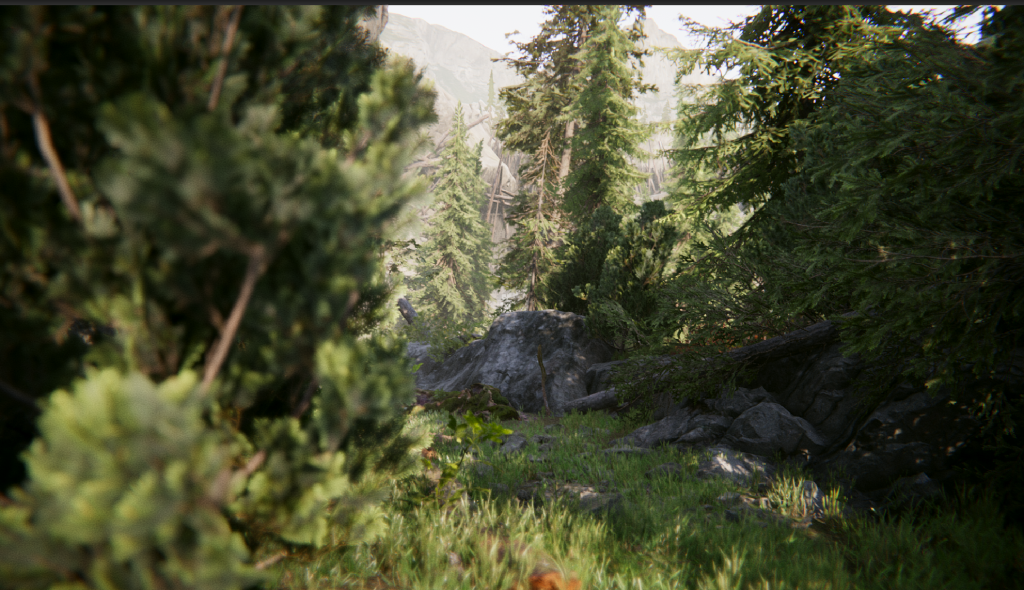 Lukasz Mirocha is a new media and software theorist and practitioner, pursuing a PhD at the School of Creative Media, City University of Hong Kong. He is interested in media aesthetics and design (particularly VR, AR, MR) and software studies. His current project investigates the affordances and limitations of software ecology (e.g. game engines, content creation software) for designing new types of real-time, CGI-based content and 3D environments for art, entertainment and commercial purposes. Although technologically oriented, his work is situated in the current critical research on new media, software and other computational technologies and aims to evaluate and anticipate their disruptive impact on today's and tomorrow's culture and cultural practices. He also worked as a journalist and expert in technological foresight. He was a visiting researcher at Sussex Humanities Lab (Sussex University, 2015) and Digital Aesthetics Research Centre (Aarhus University, 2014 & 2018). He exhibited artworks in Nanjing and Hong Kong and published The New Aesthetic and Art: Constellations of the Postdigital, Institute of Network Cultures, Amsterdam 2016 (co-author: Scott Koterbay).