Elements – A Projection Act by Zimu Zhang and Zheng Lu Xinyuan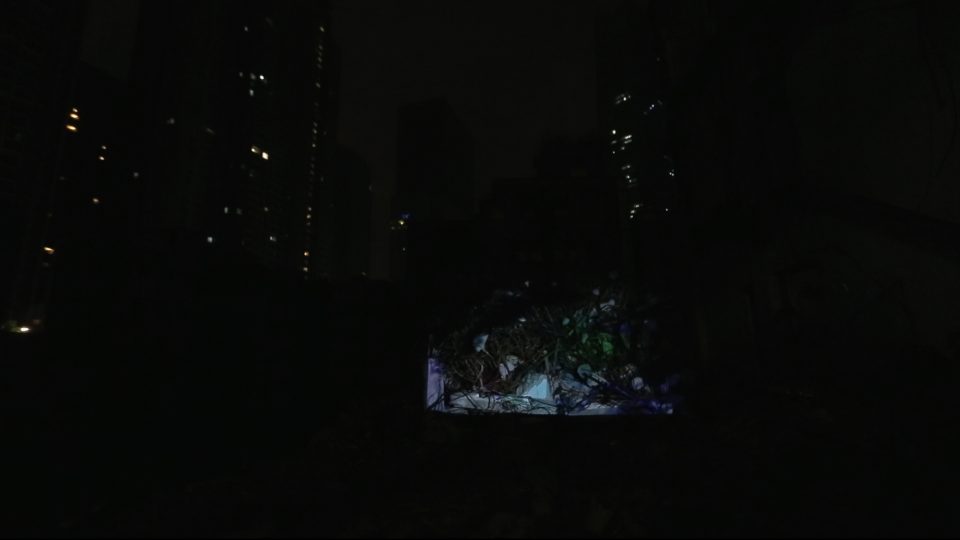 Elements – A Projection Act, Video installation, 5'09", 2018
Elements – A Projection Act utilizes moving image to connect, document and transmit the vanishing materiality and emotional states of our urban lives. At the turn of 2018, the artists, Zimu Zhang and Zheng Lu Xinyuan, invited young people working in the urban village of Guangzhou under precarious conditions to share their own shifting subtle experiences about urban space. The artists collected their everyday mobile phone footage and projected at the half-torn walls of a formal urban-village undergoing reconstruction and gentrification. The projection act juxtaposed the intimately mundane with the officially declared-as-disposable city ruins. It is a phantom archive of the vanishing city space.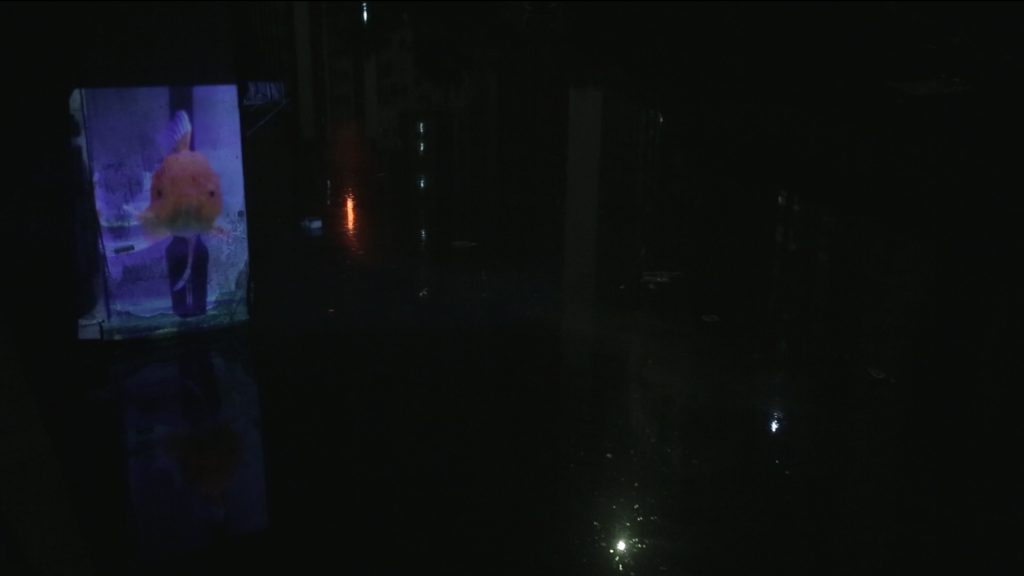 Zimu Zhang is a moving image practitioner and researcher. She is currently conducting her PhD research at City University of Hong Kong. Her research interests and focuses involve around the conjunction of moving image with new materiality and society of control. Her audiovisual works have been exhibited in international film and art festivals, such as European Media Art Festival, Doclisboa, China Independent Film Festival, etc. She was an alumnus of Berlinale Talent Campus (Germany, 2016) and SIC workshop (Belgium, 2015).. She co-founded and has been running an independent screening project, Moonshine Screening in Guangzhou since 2017.
Zheng Lu Xinyuan is filmmaker based in Hangzhou, China. She completed an MFA in Film Production in 2017 at the School of Cinematic Arts, University of Southern California. Her short films were selected into Tribeca Film Festival, First Xining International Film Festival, Bi-City Biennale of Urbanism/Architecture, China Independent Film Festival, etc. She also participated in two indie feature films as a Director of Photography, respectively shot in Mexico City and Paris. She has presented photography exhibitions and has co-written two books. From writing to creating street art, from shooting documentaries, fictions, doc-fictions to holding exhibitions, Xinyuan cultivates a personal visual practice in exploring the boundaries of various media, and of articulation itself. She is currently working on her first feature film.