Autosave: Redoubt by Peter Nelson, Andrew Luk and Alexis Mailles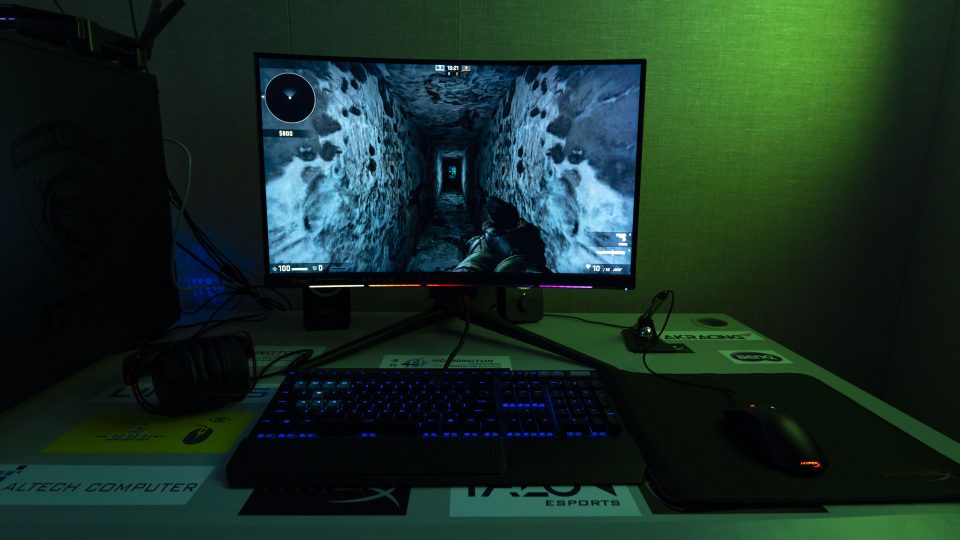 Autosave: Redoubt, Game installation, 2017
Autosave: Redoubt is a site-specific recreation of the WWII bunkers and tunnels of the Kowloon Peninsula, made as a playable map for Counter-Strike: Global Offensive. This project critiques the use of 3D computer game technology for virtual archaeology. The work emphasizes that such technologies should not be mistaken for realistic or neutral, but should be understood as simulations of military vision. By recreating a site from the Second World War within the world's most popular first-person shooter computer game, and suggesting that the ideology of the shooter game is implied within the vision of the 3D navigable space. By focusing on what was not realistic or neutral in the medium, this work produced a historical statement about the Second World War in Hong Kong using the expressive potential of the game itself.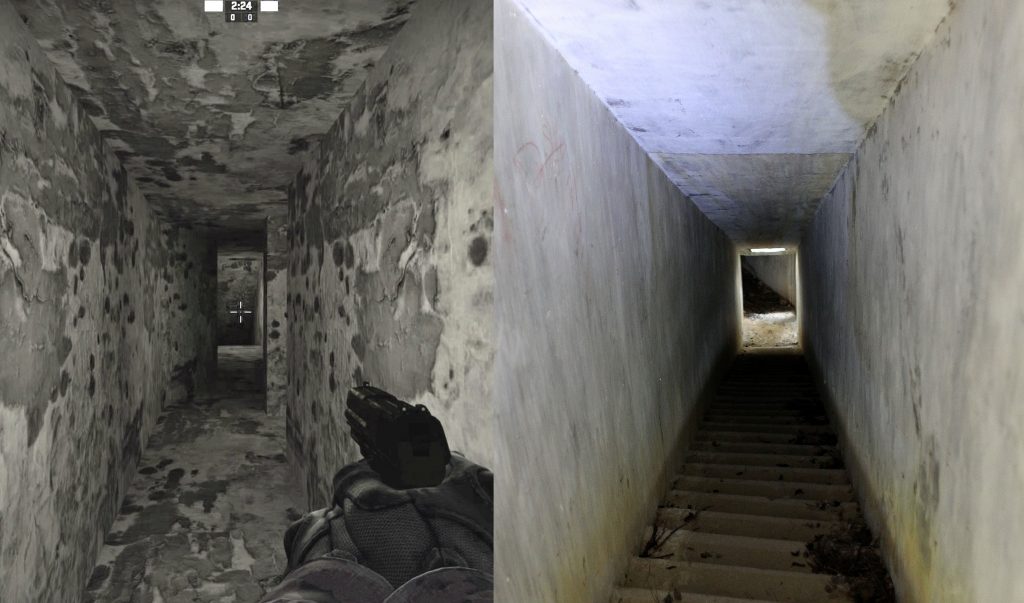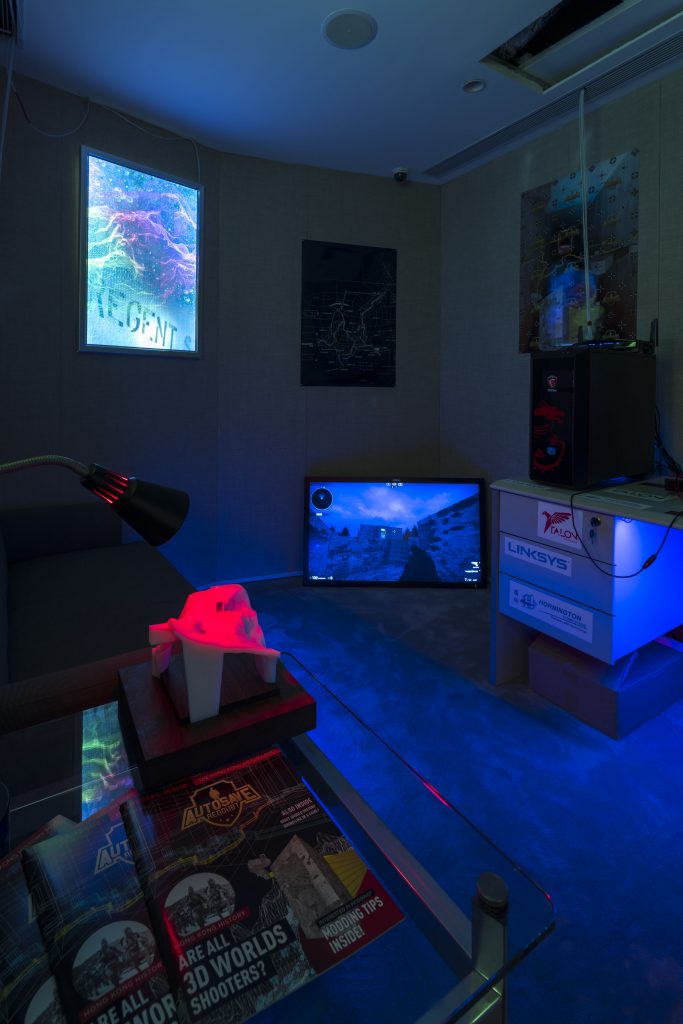 Peter Nelson works between drawing, 3D graphics and interactive digital media. He also specialises in art historical landscape research and computer game studies. He studied at the University of New South Wales and City University Hong Kong. Luk, Mailles and Nelson worked together for one year to produce the historical creation of Autosave: Redoubt, which is now freely available as a custom environment for Counter Strike: Global Offensive.
Andrew Luk specialises in the history and memory that is embedded in detritus materials from the urban environment. He studied Fine Art and European History at the School of Art & Design at Suffolk University in Boston and has exhibited in the USA, Hong Kong and Korea.
Alexis Mailles has a long history of working between digital and analog technologies, and produces hybrid art installations referring to Arte Povera and cyberpunk aesthetics. He taught at the École Nationale Supérieure des Beaux-Arts, and has exhibited widely in France, Taiwan and Mainland China.